About Us
_________________________________________________________________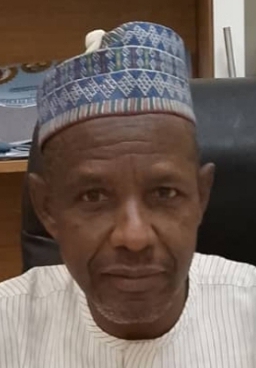 Director
Col. A. A. Muhammad (rtd)
The Security Division is one of the Units under the Vice Chancellor's Office. It is saddled with the responsibility of enforcing some of the University's rules and regulations. It is also charged with the responsibility of protecting lives and properties in the campuses including the University communities located outside the two campuses. The University Security Division is committed to the safety and welfare of students, staff and visitors through the creation of best practices that support the University's vision, mission and goals.
_________________________________________________________________
Mandate..
Strengthening the Security Arrangement
The University Security Unit has strengthen it security arrangements in both Campuses by increasing the number of its patrols especially at night, maintained extra vigilance considering the pattern of attack as being experienced in the country. The Security Unit has chosen to be proactive by adopting remedial security measures. Remedy, in this sense means identification of the precise challenge or risks, vulnerabilities and threats and their likely effects on the University community with a view to preventing or limiting them.
Community policing
There has been an increase in the involvement of members of the University community in policing the campuses and outposts. Members of the University are actively involved and made to be aware of the need to report all cases of suspected crimes or breaches. This enable us to know and act as the University Law Enforcement outfit what we have heard so that it is nip in the bud. Staff/Students intelligence forum was formed: This is a programme aimed at initiating security strategy in the University Campuses whereby intelligence report and findings were gathered, scrutinized as reported by members of this association who are as well staff/students of the University from places and areas where the BUK Security personnel cannot penetrate due to restrictions put upon them. The outcome of the findings will then be conveyed to appropriate superior authority for necessary action.
Inter Service Cooperation
There is in place a cordial and good working relationship with other external security agencies such as the Nigeria Police, SSS and the National Drugs Law Enforcement Agency. The University requires the cooperation of the traditional law enforcement organs as well as the community outreach and strong communication campaigns. All cases of arrests in the campuses involving non students are immediately referred to the relevant security agency for further investigations and possible prosecution. We maintain effective liaison with other security agencies, traditional institutions and have established good rapport.
Security Awareness and Education
We have been conducting regular briefings and orientations to students/staff and their eligible dependents. We have also provided advice on security measures for the students/staff residences through periodic publication in the University Bulleting with a view to reminding members of the University Community on some simple security tips and measures that need to be observed.